Order Online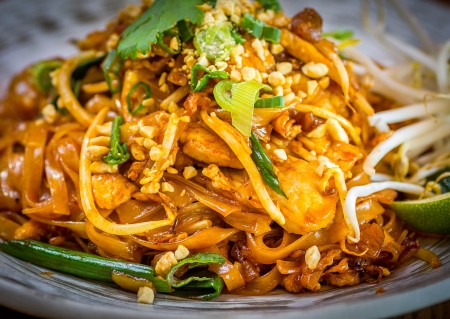 0 customers Pad Thai! Leave a review to let us know what you think.
You may also like
See those other items from Pan Fried Noodles.
---
Choice of meat, stir-fried egg noodles with chili, basil leaves, and tomato, served on a bed of fresh lettuce.

Stir-fried egg noodles with choice of meat and mixed vegetables

Choice of meat, fresh flat noodles stir fried with broccoli and eggs, in sweet dark sauce.